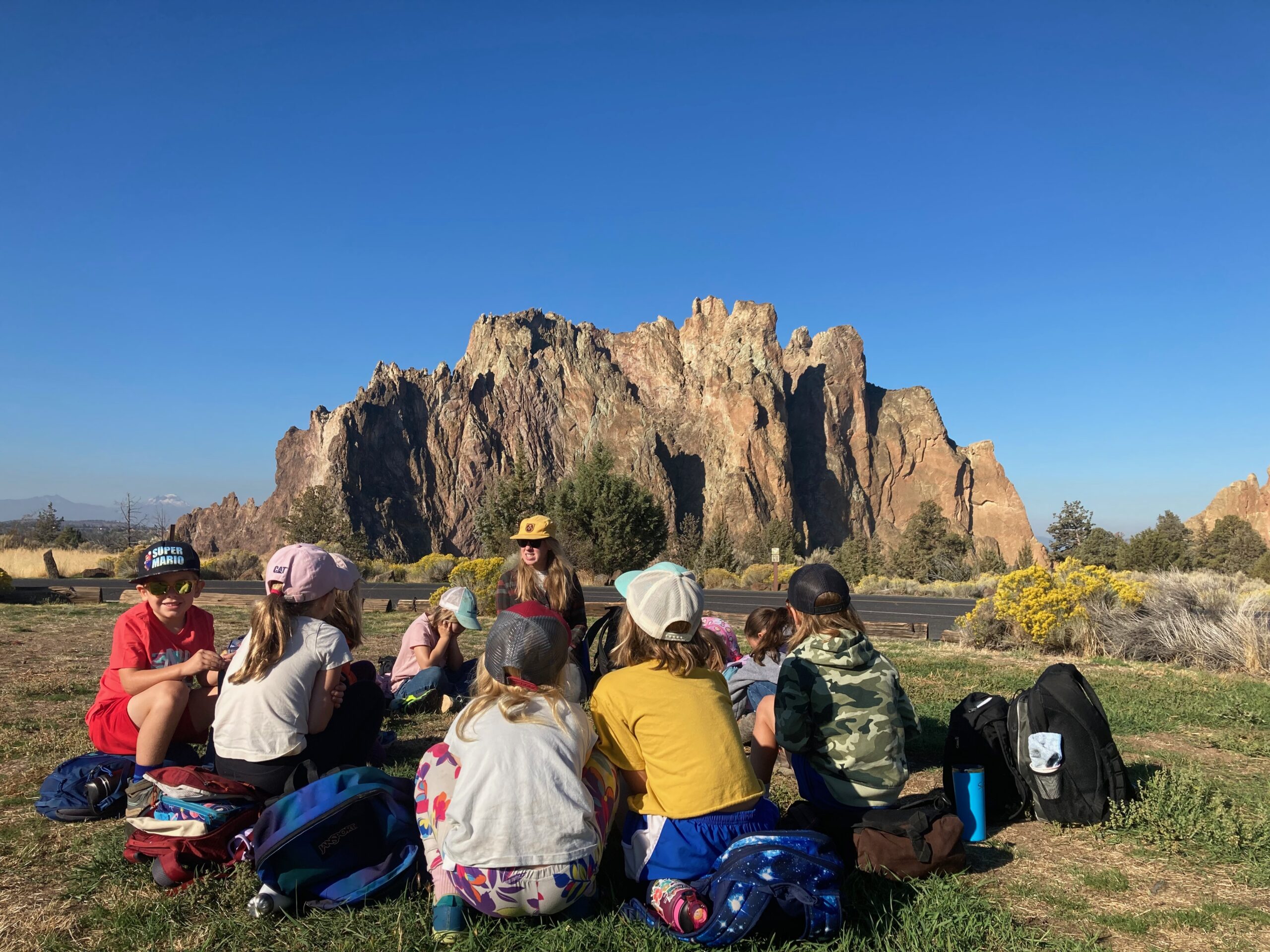 Hello Families! Read on for news and reminders.
Whole School:
Reminder, there is no school this Friday 10/13.
Monday 10/16: Afternoon field trip at Seed To Table.
School Picture order forms will be coming home with your student on Thursday 10/12. Please fill out the form and return with payment as soon as you can, and no later than conferences 10/26.
Speech Therapist Darcy will be at school on Thursday 10/12 conducting hearing screenings.
From Ms. Steele: ssteele@blackbutte.k12.or.us
Bebop (2nd/3rd) math class:

Bebop math has been really fun lately.  I can't believe how strong these students are with math.  Great job Ms. Kassie, getting them ready for me.  We are working hard on multiplication lately and taking notes on the strategies for multiplying by 0 and 1 and 2 and 10!!

Hodag (4th-8th) math

 is cruising along and we are having fun.  We had an assessment yesterday using the vocabulary words we have been working on and everyone was pretty successful!!  Today we played Bingo with more vocabulary words.  That is always a fun way to learn.  
From Ms. Kassie: kdemarsh@blackbutte.k12.or.us
In K/1 math class, kinders have started working on addition. We use the character Addy Addition to help us understand the concepts of adding. First graders are using both addition and subtraction (Sam Subtraction) with 10 friends to help use those number partners for mental math 0-10.
In K-3 Science we finished our Life Cycles and Traits unit today. Work from this unit is in their purple folders. Take a look at what we have been learning about. The big idea for today was to connect to why we were learning about these concepts. Ideas were, "we can understand the traits of different animals to find a good pet", "we can help protect plants and animals if we know their life cycles", "humans are animals, so we have life cycles", "plants and animals have different traits to help them keep living". Students really enjoyed this unit. 
From Mr. B: ebarrons@blackbutte.k12.or.us
Mr. B's K/1 literacy class has been enjoying stories about the land of Morethansmall, writing funny haunted house stories, and adding percussion to the traditional rhyme of 'Little Arabella Stiller'.

Mr. B's

Bebop (2nd/3rd) literacy class has focused on compound words, reading and writing friendly letters, lots of practice with c & g rule (soon to add -dge) and good discussions about a skunk and badger.

Both groups enjoyed watercoloring along the Crooked River! 
From Mr. Sharp: dsharp@blackbutte.k12.or.us
It was a bit of a rough week for me personally. I got pretty sick over the weekend and missed Monday and Tuesday. It was great to be back today and the students made great progress on their work while I was gone.
Journalism class began this week with the Hodags writing their first articles. They are learning the writing process which includes brainstorming, outlining, and writing a rough draft. Next week we will do peer editing and write final drafts. So far the articles look great and some will be published in the printed Quarterly Newsletter this Fall. 
Our field trip last Friday took us to Smith Rock. The bridge closure prevented hiking Misery Ridge, but we still did a great hike and saw lots of wildlife including river otters, great blue herons, and multiple golden eagle nests. The students got exercise and we spent time discussing geology and plant/animal adaptations in the desert. 
In Humanities class next week, we will be starting a new unit on the history of Native Americans in Oregon.
In Field Studies we are wrapping up our unit on water and will start working on a fun nature/art project for the holiday bazaar. The students will be making clay art using foraged materials from nature.
From Ms. Sharp: jsharp@blackbutte.k12.or.us
Performing Arts class: S

tudents read through the scripts of the short plays each class will perform. They got to try out some different roles as we read. Mr. B and I, with the input of other teachers, will be meeting this week to match roles for each student in which they'll both succeed and be stretched to new learning and creativity. Students will know their roles by next Tuesday. Ms. Hollie, our accompanist, joined us for the readings and got to meet the new students. Ms. Hollie is the grandmother of two students at BBS! Thursday we'll be working on movement.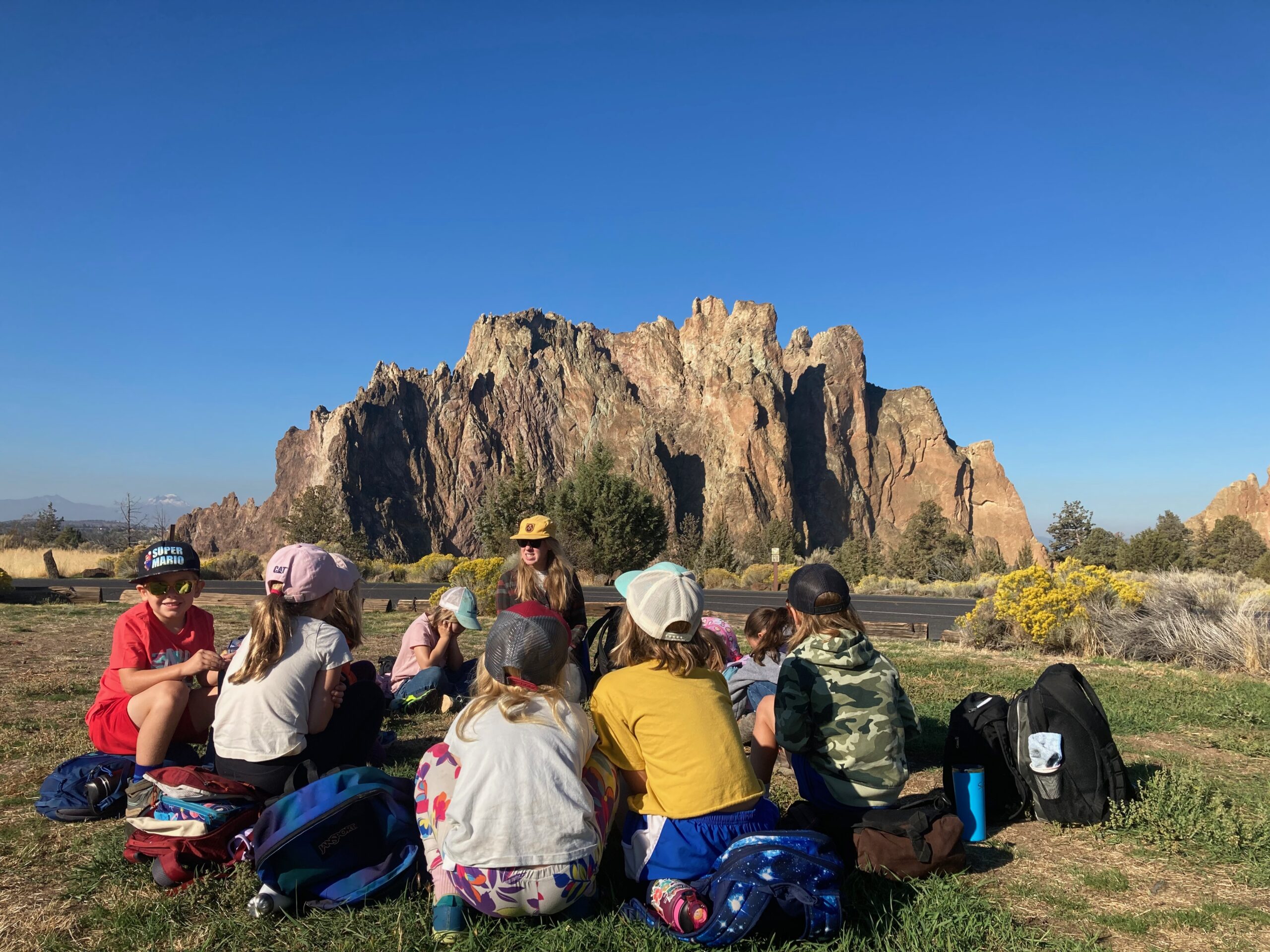 Lower Grade students with Ms. Kassie at Smith Rock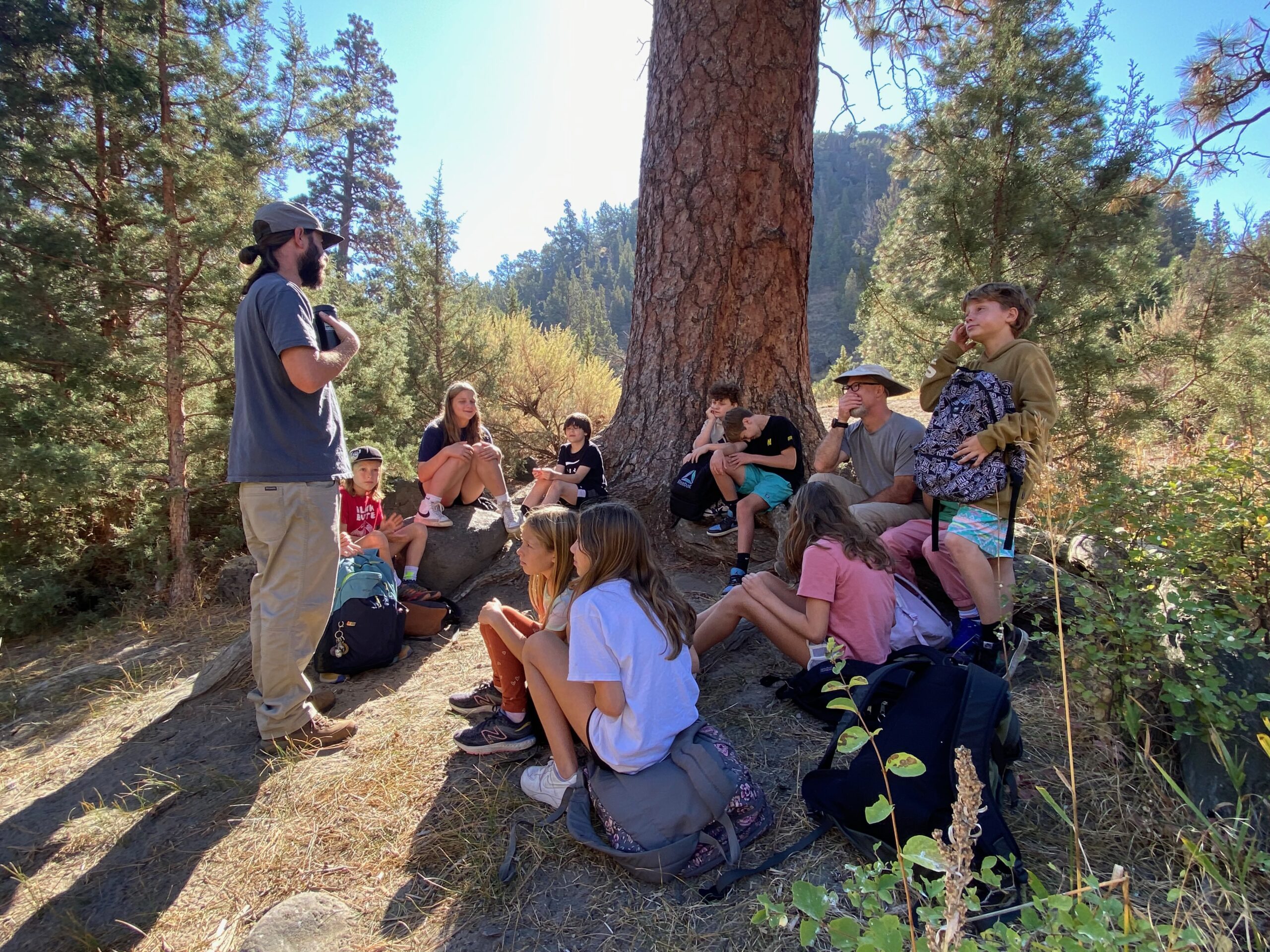 Hodag Class learns about plant and animal adaptation from Mr. Sharp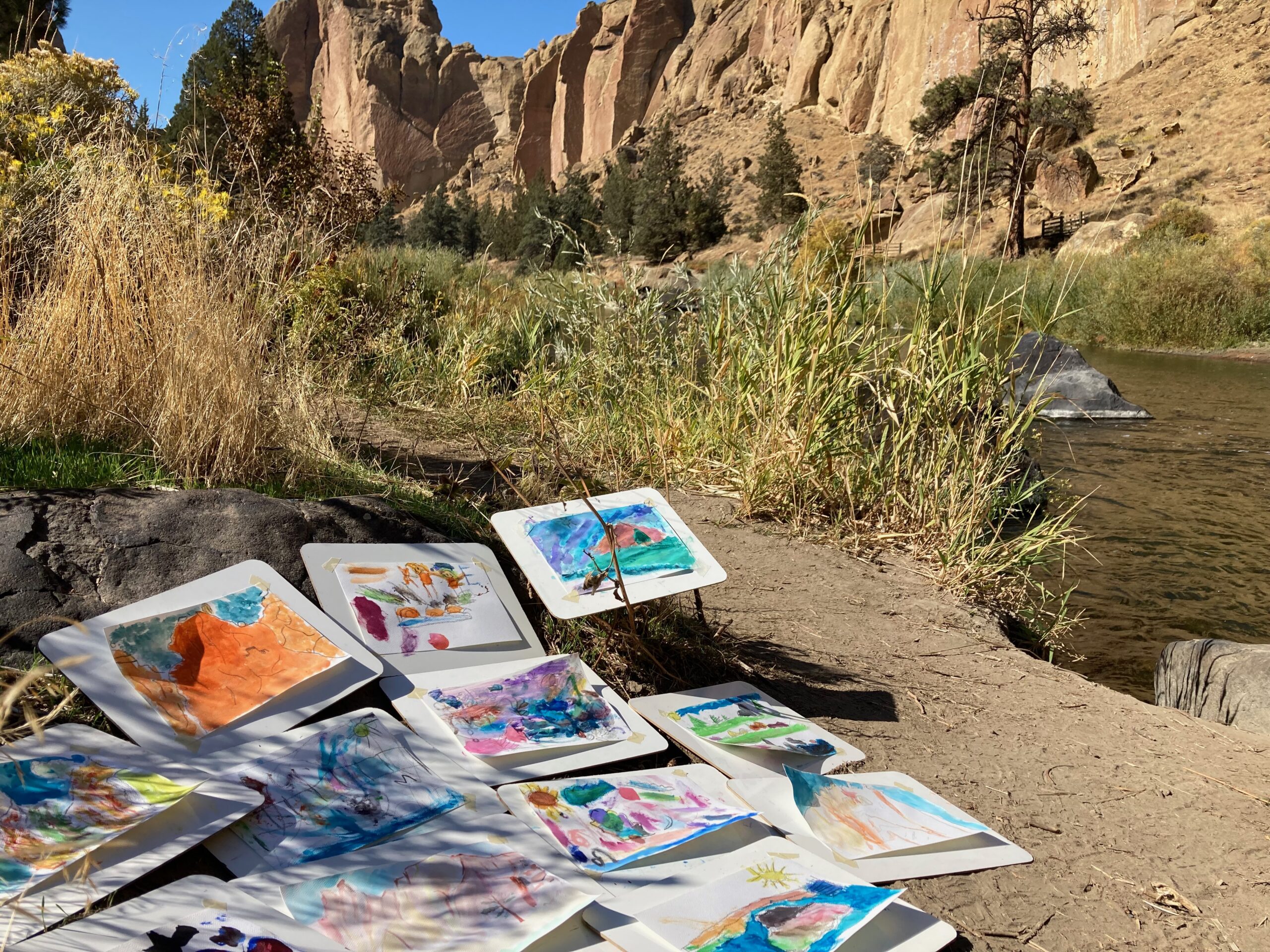 K-3 students enjoyed painting by the Crooked River at Smith Rock with Mr. B